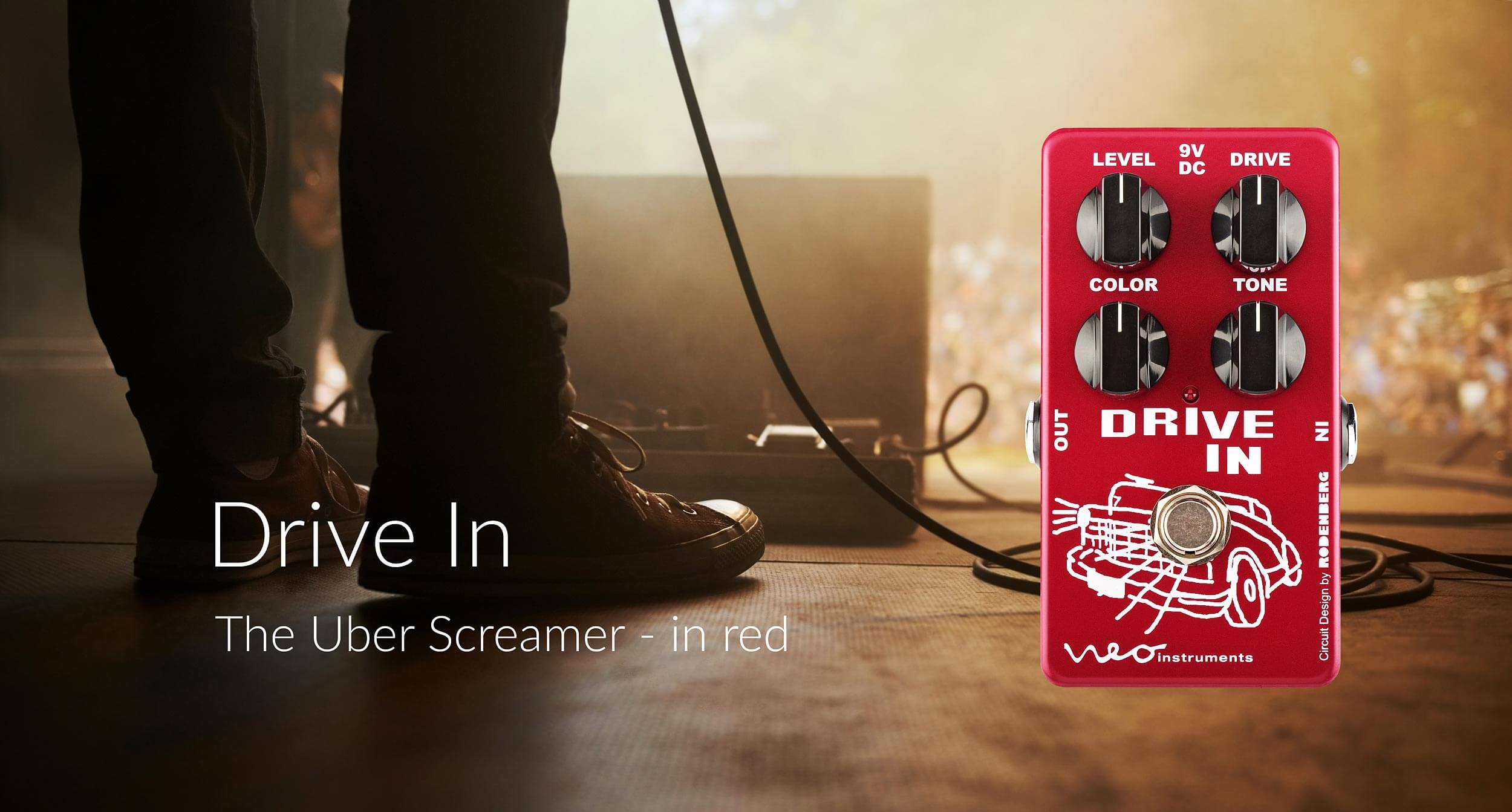 Color variety
Until now, vintage overdrive was always green for you, wasn't it? Ours is red and it's a little bit different ... and better ! DRIVE IN gives you all the typical overdrive sounds, an additional Color control and even more. It sounds more open, clearer in the high frequencies and gives you that extra bit of transparency. Go red and find out how DRIVE IN improves your sound with ease!
---
Sound, nothing but Sound
Welcome to the new world of Overdrive. Discover how your guitar with DRIVE IN takes you into a new dimension of sound. Make your instrument sound richer and more harmonic with a light Overdrive or use typical Overdrive sounds for your perfect solo.
DRIVE IN offers not only vintage overdrive sounds, but also contemporary variations - without the well-known disadvantages. Look forward to more transparency, more punch and even better assertiveness in the Mix.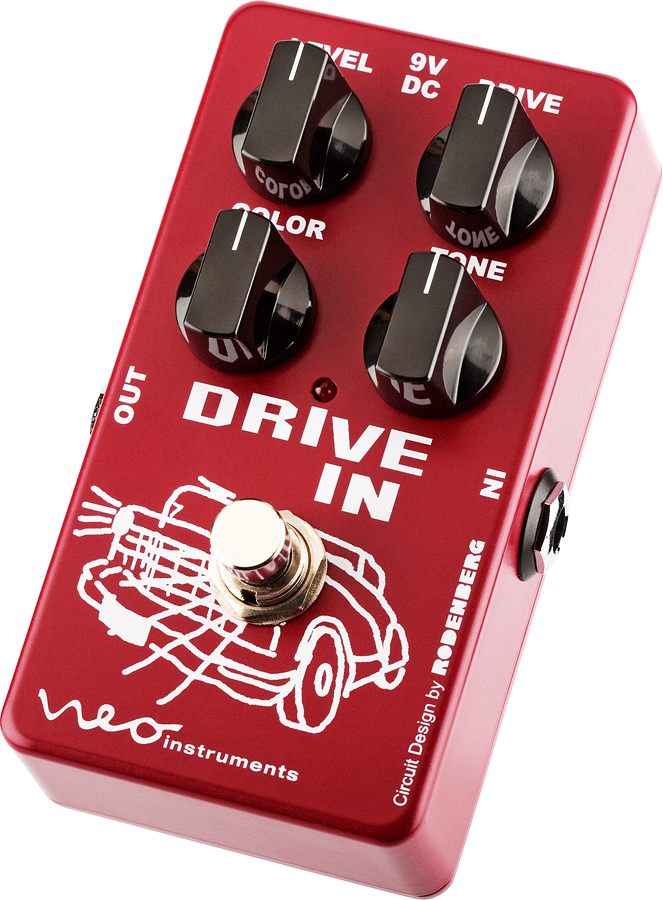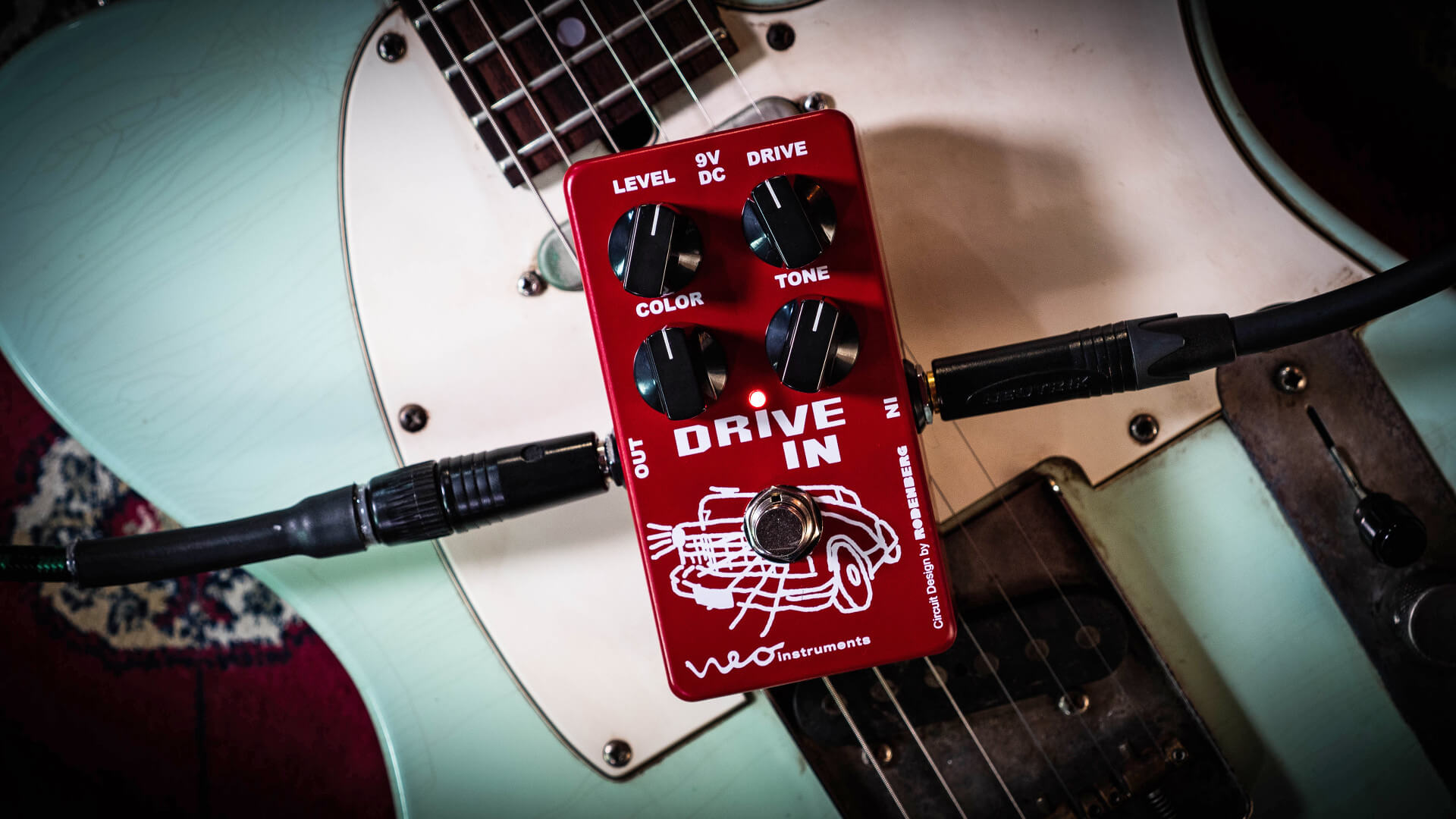 Transparent Overdrive
with even more attack
DRIVE IN can sound like the green original, but thanks to its sophisticated circuitry, it offers a more open sound, that is more defined with clearer high frequencies. This provides more transparency. It´s responsive and much more precise and direct.
---
Clear, direct and flexible
Vintage overdrive tone with overemphasis of midrange and a lower bass are of course one of the strengths of DRIVE IN. But the red pedal can do much more: The Color control reduces the mid boost and the loss of bass components - perfect for even more powerful overdrive sounds. By placing the DRIVE IN before amp distortion, you can easily change the sound spectrum and adjust DRIVE IN for different amps.
---
Rough enough - Kick it Baby
In the studio or in a tough live environment, with DRIVE IN you will pass every test. The rugged housing perfectly protects the complex circuitry inside and the uber-durable footswitch is designed for tens of thousands of stomps.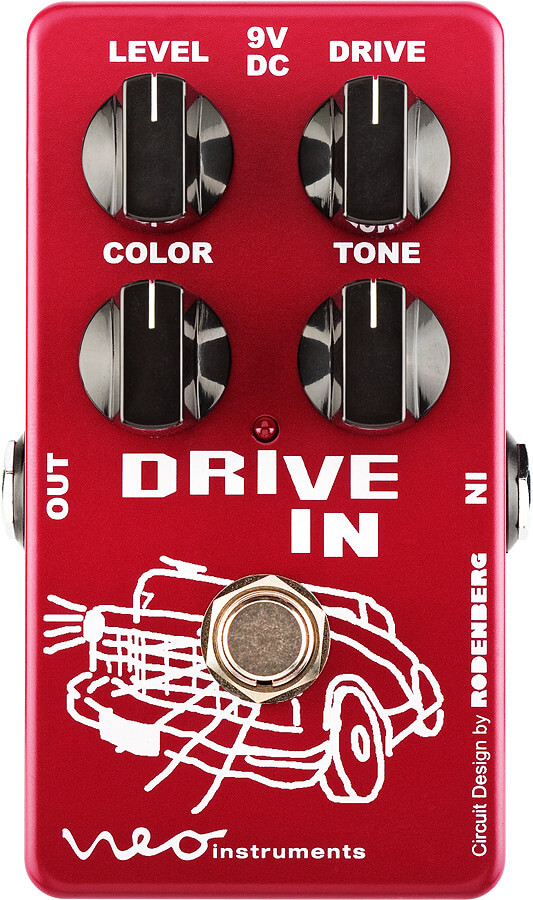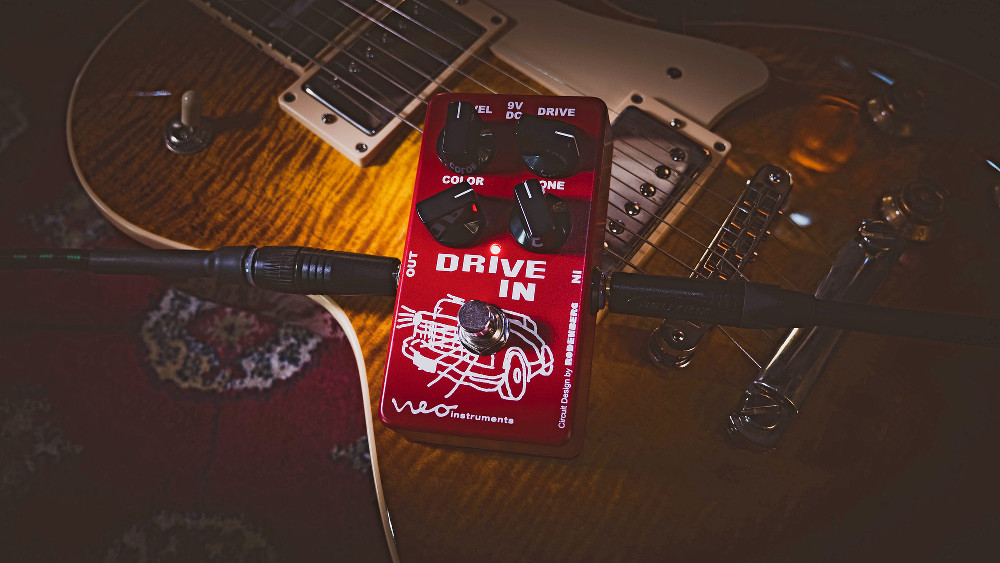 More Drive - and more
You hear your perfect solo already in your mind and ... now you need more drive? DRIVE IN gives you sufficient drive reserves and sets no limits on your creativity. Better than the original and now with true bypass.
Better in every detail
We love great sound just as much as you do. That's why we use only the best components and a special PCB layout by boutique guru Uli Rodenberg (Rodenberg Amplification). This ensures maximum reliability and the best sound possible.
---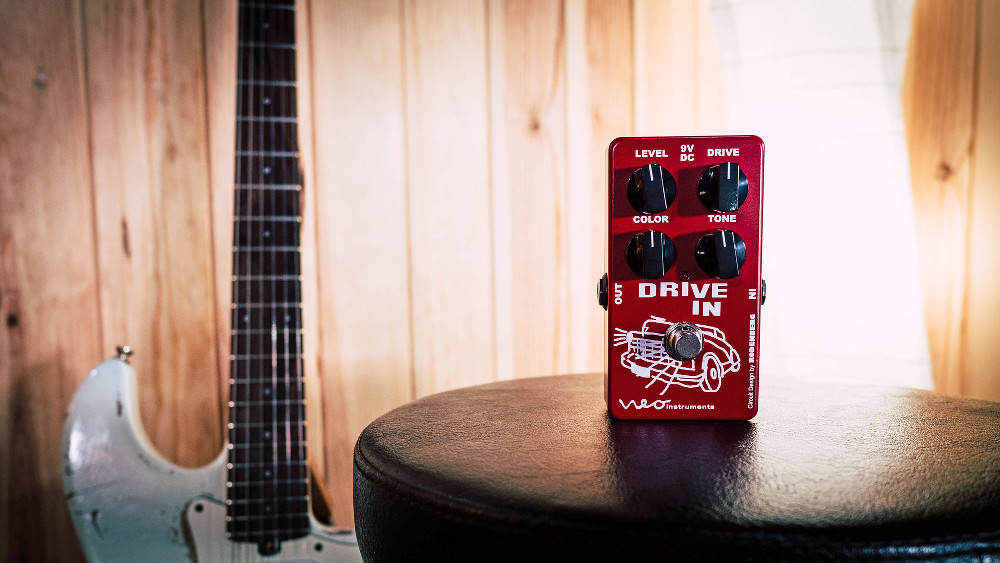 'Its rich sound and flexibility make it a great choice for Rock and Blues, and Roots, Americana and Country players will no doubt find plenty of tones inside this pedal that will work with their music too. Ruggedly constructed and quick and easy to dial up great sounds with, it's going to further cement Neo Instruments' reputation for making first-class pedals'

'NEO Instruments Drive In Overdrive does its job well and is also quite flexible in terms of sound. It is certainly not just a "One Trick Pony", covers a relatively wide gain range and can be used in many situations.'
Key Features
Red, not Green!
Open, transparent with more Attack
More Drive 
Flexible Tone Control
Mid Boost – when you want it!
True Bypass
Super rugged housing
High Quality Components
PCB-Layout by Uli Rodenberg 
Specs
Input Impedance: 500 KOhm
Output Impedance: 10 KOhm
Power supply:
+ 9 V DC, negative to center pin, or battery
Current demand: about 10mA
Dimensions (w/d/h):
2.4 x 4.6 x 1.2 Inch, 11,1 x 6,6 x 5,0 cm
Weight: 0.7 lbs, 235 Gramm